See what you need
FOLLOW THE PRODUCT CALCULATOR BELOW:
Does the foundation need to be filled?
HOW MANY BUCKETS OF 2,5 KG DO YOU NEED?
LAYER THICKNESS: FROM 0 TO 10 MM
CONSUMPTION: approx. 1,1 KG/M²/MM
Do you need elastic pipe collars?
ONLY USED AT PIPE LEAD-INS IN BATHROOMS
Ø 6 - USED FOR Ø 12-22

Ø 23 - USED FOR Ø 40-60

Ø 70 - USED FOR Ø 80-110

Do you need self-adhesive mats for drains?
CHOOSE THE AMOUNT FROM EVERY SIZE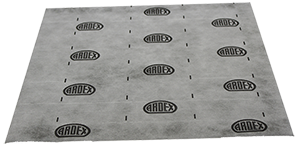 40 CM X 40 CM

40 CM X 120 CM

How many M² is to be treated?
NUMBER OF EXTERNAL CORNERS
NUMBER OF INSIDE CORNERS
NUMBER OF EDGE METERS

NUMBER OF M² TO BE TREATED

How do you want the surface to be?
Choose color
See all the pictures in large-sized versions here
NUMBER OF M² TO BE TREATED