See what you need
FOLLOW THE PRODUCT CALCULATOR BELOW:
Does the foundation need to be filled?
HOW MANY BUCKETS OF 2,5 KG DO YOU NEED?
LAYER THICKNESS: FROM 0 TO 10 MM
CONSUMPTION: approx. 1,1 KG/M²/MM
Do you need elastic pipe collars?
ONLY USED AT PIPE LEAD-INS IN BATHROOMS
Ø 6 - USED FOR Ø 12-22

Ø 23 - USED FOR Ø 40-60

Ø 70 - USED FOR Ø 80-110

Do you need self-adhesive mats for drains?
CHOOSE THE AMOUNT FROM EVERY SIZE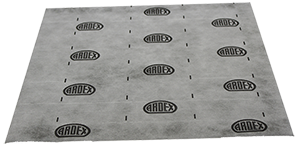 Please note the requirements for the choice of drain when using Conteco in new wet room proofing. We recommend Blücher Circle or Waterline 275.
40 CM X 40 CM

40 CM X 120 CM

How many M² is to be treated?
NUMBER OF EXTERNAL CORNERS
NUMBER OF INSIDE CORNERS
NUMBER OF EDGE METERS

NUMBER OF M² TO BE TREATED

How do you want the surface to be?
Choose color
See all the pictures in large-sized versions here
NUMBER OF M² TO BE TREATED