How to create furniture in a beautiful concrete look:
Does your furniture need an upgrade? A worn-down tabletop, or your old chairs will get new life and an industrial look with Conteco's flexible concrete series. You can easily paint or roll Conteco on any surface and give your piece of furniture a new and cool look. Read here for more information on how you can turn your furniture into concrete.
It is easy to upgrade your furniture with Conteco and bring the urban look into your home. Give an old table top new life by turning it into concrete, or transform your shelves with a beautiful concrete look. Think of using Conteco as you would use paint – the only limit is your imagination when it comes to the possibilities with Conteco.
Are you ready to start your project – use our intelligent product calculator to calculate your project.
Conteco is available in 6 gray nuances, which span from the classic 'concrete color' to a dark charcoal nuance. In addition, Conteco is available in a selection of colors that can be tinted with pigment for your needs. The structure of the concrete can be altered depending on how you apply the product – whether it is applied with a painting brush or a spatula.
The flexible concrete from Conteco can be used anywhere. Read more about other possibilities with Conteco here:
Before you start, please make sure that the chosen surface is clean and even. As Conteco is applied in thin layers, joints and unevenness will show on the finished surface if not evened out before application. If used on untreated wood, we recommend spackling out joints and priming the surface before use. Mask off those areas that should not be treated.
When the surface is prepared, mix Conteco with Conteco Color Pigment and add Mix & Primer.
Apply the first layer – as thinly as possible (approx. 0,5 mm) using a tool of your choice, according to the desired surface (see under "Get the look right").
Before applying the next layer, the surface can be sanded with 120/150 grit sandpaper to obtain a smoother surface. This should be done before the layer is dried up completely as regular sandpaper cannot be used on hardened Conteco. The drying time is 30-60 minutes per layer at room temperature (21-23 °C, 50% humidity).
Before applying the next layer, moisten the surface using a water atomizer. This will ensure optimal adherence.
Apply additional layers in the same way as the first layer, until the desired result is obtained. This normally takes around 2-3 layers.
When the result is as desired and dried up, treat the surface with Conteco Color Sustainer. Apply the product in a thin layer and massage it onto the surface with a microfiber cloth. When dry, apply Conteco Sealer in order to make the surface water resistant and dirt repellent. Mix Conteco Sealer and pour it in a bucket. Apply to the surface using a paint roller. Make sure to apply enough product in order to seal the surface correctly (min. 100ml/m2 per layer). Avoid dry rolling. When the first layer has dried up (approx. after 45-60 minutes, room temperature, 21-23 °C, 50% humidity) and the milky white finish has disappeared, the second layer can be applied, using the same amount of product. Please note that Conteco Sealer must be applied within 2 hours after cross-linker is added to the product.
What you need to get started:
Conteco Basic, and either Medium or Fine depending on what look you want
Conteco Mix & Primer
Conteco Color Pigment
Conteco Concrete Sealer
A steel-, plastic-, or rubber trowel
A painting brush
A painting roll for the sealer
A pair of working gloves
A dust mask
A power drill + a drill mixer
A bucket for mixing concrete
A water atomizer
Masking tape
Sandpaper grit 120/150
Get started:
All products in the Conteco series can be purchased in our web shop here.
 If you are in doubt about the look, or how to use Conteco, we are always ready to help. Contact us on
info@conteco.dk
for questions, or use our product calculator to find the right products. You can also download our free Conteco Guide that describes the process step-by-step, right here.
A concrete surface with high durability:
When your new concrete surface is finished and Conteco Concrete Sealer is hardened the surface becomes extremely durable and resistant towards grease, dirt, and cleaning agents.
See what you need
FOLLOW THE PRODUCT CALCULATOR BELOW:
Does the foundation need to be filled?
HOW MANY BUCKETS OF 2,5 KG DO YOU NEED?
LAYER THICKNESS: FROM 0 TO 10 MM
CONSUMPTION: approx. 1,1 KG/M²/MM
Do you need elastic pipe collars?
ONLY USED AT PIPE LEAD-INS IN BATHROOMS
Ø 6 - USED FOR Ø 12-22

Ø 23 - USED FOR Ø 40-60

Ø 70 - USED FOR Ø 80-110

Do you need self-adhesive mats for drains?
CHOOSE THE AMOUNT FROM EVERY SIZE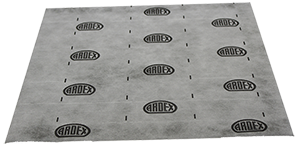 40 CM X 40 CM

40 CM X 120 CM

How many M² is to be treated?
NUMBER OF EXTERNAL CORNERS
NUMBER OF INSIDE CORNERS
NUMBER OF EDGE METERS

NUMBER OF M² TO BE TREATED

How do you want the surface to be?
Choose color
See all the pictures in large-sized versions here
NUMBER OF M² TO BE TREATED
How to use Conteco
Conteco is designed for the DIY people
Let us teach you how it's done – nice and simple