What is CONTECO concrete? 
You can easily create a rustic concrete surface in your own home with Conteco – a flexible concrete product – that shares the look and durability of concrete, but has a flexibility that makes it easy to apply in a variety of ways. In that way, you can create a beautiful concrete look in a matter of hours.
The color and structure of the surface can be adapted to your needs. Conteco comes in practical packaging, and the unique surface treatment ensures a long-lasting result, even though the finished surface is only a few millimeters thick.
Concrete on every surface
Conteco's concrete product series can be used on walls, floors, tabletops, tiles and clinkers in the bathroom, and on even furniture – everywhere you dream of obtaining a beautiful concrete look.
Structure
Conteco can be applied in a various of ways depending on what look you want to achieve. Our concrete makes it possible to obtain the urban concrete look from the big cities, fast and easy. Only your imagination is the limit.
Pick your favorite color
Conteco comes in a range of colors and nuances, from the classic grey concrete color, to a dusty rose nuance. See our colors here: color chart
Fast and easy
A surface treatment with Conteco can be done in few hours and involves a minimum of equipment. Try our product calculator and start your project today.
Sustainability
You can apply Conteco directly on top of existing surfaces, which means that you can reuse and redesign old surfaces. This is good for both the environment, and your economy.
Easy-to-clean
When the Conteco surface is finished with Conteco Concrete Sealer it becomes extremely durable and resistant to water, dirt, and cleaning agents.
See what you need
FOLLOW THE PRODUCT CALCULATOR BELOW:
Does the foundation need to be filled?
HOW MANY BUCKETS OF 2,5 KG DO YOU NEED?
LAYER THICKNESS: FROM 0 TO 10 MM
CONSUMPTION: approx. 1,1 KG/M²/MM
Do you need elastic pipe collars?
ONLY USED AT PIPE LEAD-INS IN BATHROOMS
Ø 6 - USED FOR Ø 12-22

Ø 23 - USED FOR Ø 40-60

Ø 70 - USED FOR Ø 80-110

Do you need self-adhesive mats for drains?
CHOOSE THE AMOUNT FROM EVERY SIZE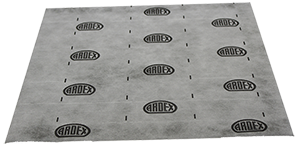 40 CM X 40 CM

40 CM X 120 CM

How many M² is to be treated?
NUMBER OF EXTERNAL CORNERS
NUMBER OF INSIDE CORNERS
NUMBER OF EDGE METERS

NUMBER OF M² TO BE TREATED

How do you want the surface to be?
Choose color
See all the pictures in large-sized versions here
NUMBER OF M² TO BE TREATED
In need of inspiration?
See where and how Conteco is already used.
There are many opportunities if you're dreaming of a beautiful concrete look in your home. Conteco can be applied in many ways to create different unique expressions. This makes Conteco easy to apply for both private users and professionals.
The most common places to apply Conteco are walls, floors, furniture and in the bathroom, where existing surfaces such as wood, clinkers, vinyl and linoleum can gain new life.
The flexible concrete can be applied quickly, without compromising with the look and strength of normal concrete. This enables you to recreate the urban look from the city in your home, whether you're dreaming of concrete furniture or a New Yorker style bathroom.
How to use Conteco
Conteco is designed for the DIY people
Let us teach you how it's done – nice and simple.
If you're not sure whether Conteco works for your project – don't hold back! 
Contact us on email info@conteco.dk or by phone for more information: