Egmont is the leading media company in the Nordic region, with a focus on storytelling and journalism across various platforms, including film, TV, magazines, and much more.
They own companies such as Story House Egmont, Nordisk Film, Lindhardt og Ringhof in Denmark, as well as TV 2 in Norway, among others.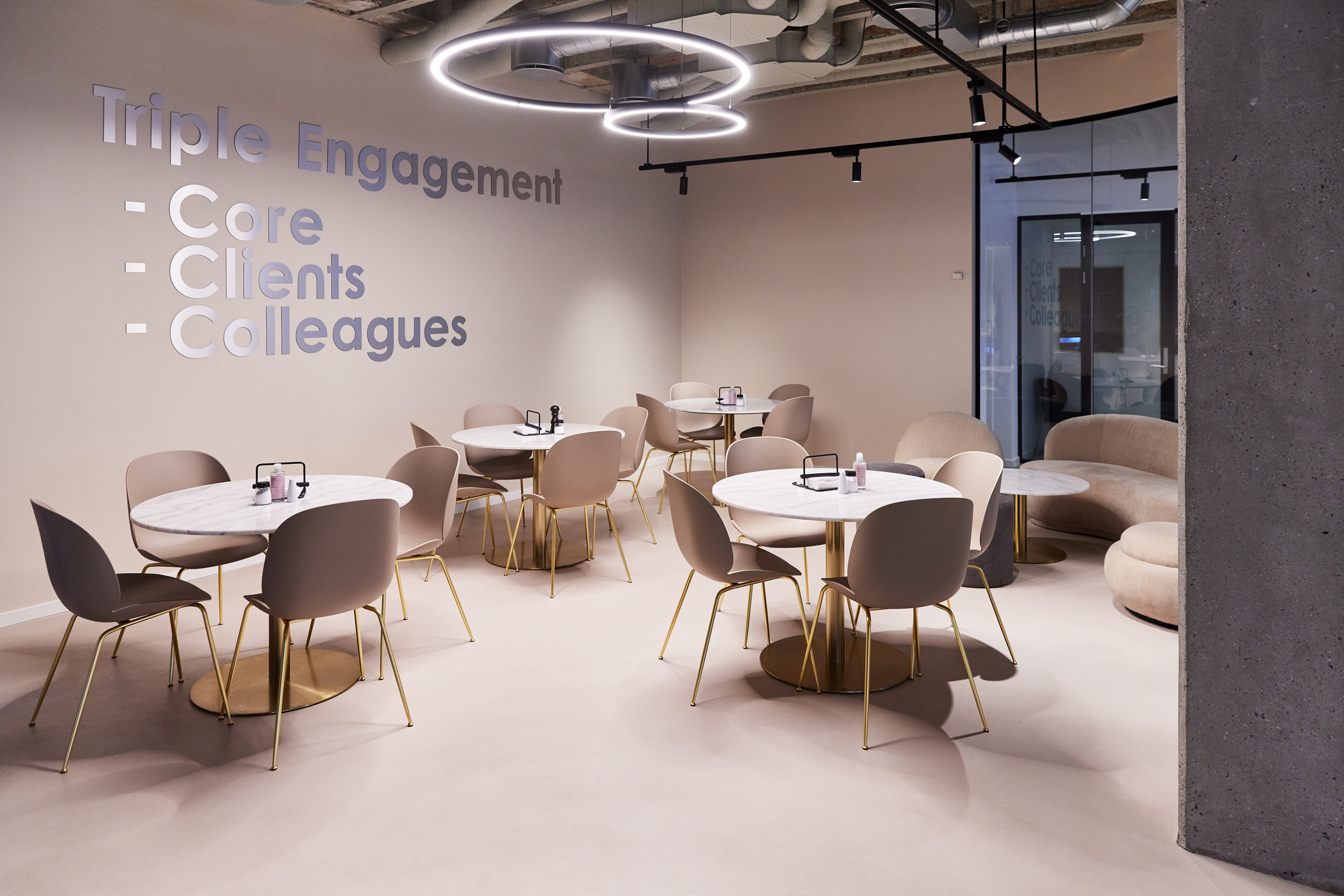 Challenge
Egmont faced a comprehensive renovation of their buildings in Copenhagen and aimed to bring about renewal, including their office building on Pilestræde in Copenhagen K.
Solution
To create modern office environments, new subfloors were first laid as part of the comprehensive building renewal.
The next step was to create "islands" using Conteco Concrete, aiming to provide a "wow" effect for employees, clients, and visitors.
Result
Creativity was amplified, offering opportunities for Conteco Concrete.
The "islands" transformed into meeting rooms and a canteen with brightness and warmth, the spacious co-working area adopted a classic New York atmosphere, and the restrooms were refreshed with the Dusty Rose shade.
A visit to Egmont A/S at Pilestræde 58 st. tv is certainly a memorable experience.
Geography: Copenhagen K
Area: 1200 sqm
Substrate: Concrete
Shades: Concrete Medium, Desert Sand 5g pr. kg, and Dusty Rose 5g pr. kg in Conteco Concrete
Do you want to talk?
We can discuss your company's needs for renewal and surface renovation, and how Conteco can assist with a potential solution.
Apprentices for Sustainability
Conteco Concrete's MK solution was selected as the most sustainable bathroom construction for UIA 2023
Egmont
A comprehensive renovation of subfloors and the desire to bring renewal through unique design
Wihlborgs A/S
The old, worn linoleum needed to be replaced to create new, fresh office environments
Fazer Denmark
From the worn-out carpets of the 1990s to a modern workplace befitting the Finnish candy manufacturer
PWR.8 Studio
An old furniture store in Nordhavn transformed into a true holistic power studio